Horseshoe Bay Inn
Establishment, lodging and bar at 9576 Chemainus Road, Chemainus, BC V0R 1K5, Canada. Here you will find detailed information about Horseshoe Bay Inn: address, phone, fax, opening hours, customer reviews, photos, directions and more.
Rating
4 /5
Based on 1 reviews
Photos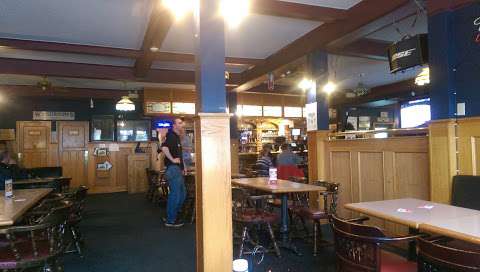 Reviews of Horseshoe Bay Inn
Mathieu Powell Added 2017-07-25

★ ★ ★ ★ ☆

Recently found this place and went with my friend Roy Summerhayes. Great service. Good brews.
About horseshoebay-inn.com
Horseshoe Bay Inn Chemainus - Shoe Pub Chemainus - Liquor Store
Welcome to The Horseshoe Bay Inn, a historic landmark hotel established in 1892. Rooms available for overnight guests, as well as The Shoe Pub for hungry and thirsty travelers, plus an attached beer and wine store, located in Chemainus B.C. Good food and drinks, friendly staff.
horseshoe bay inn, horseshoebay inn, horseshoe chemainus, horseshoebay-inn, horseshoe, official site, theshoe, chemainus, shoepub, hospitality, bar, pub, music trivia, karaoke, beer, cocktails, rooms, motel, hotel, bed and breakfast, brunch, cancucks, ufc, wine, spirits, inn, appetizers, burgers, food, dinner, lunch, specials, shooters, historic, historical, heritage, landmark, history